Do you want to know why Christmas is celebrated all over the world?
Christmas is an occasion celebrated by Christians and other non-Christians alike all over the world in honor of the birthday of Jesus Christ.
25 December was widely accepted as the day to celebrate Christmas, though some denominations celebrate Christmas on January 7.
Though the exact date of Jesus Christ's birth could not be ascertained, the historical fact is that Jesus was born, 4 BC.
Many theories are surrounding celebrating Christmas on the 25 December, but I will not be discoing this in this article.
What I want to focus on is the great reason Christmas is celebrated.
Various Christmas traditions have been associated with the celebration of Christmas, and different cultures celebrate different ways.
You are the liberty to choose how you want to celebrate Christmas. You should, however, be careful not to use the occasion to indulge in alcohol, drugs, and other vices.
Nevertheless, you should use it to glorify God for the wonderful work of salvation He has done through the giving of begotten son Jesus.
You can find out how much you know about Christmas by taking a free quiz today.

The following are seven great reasons Christmas is being celebrated the world over.
1. Christmas Is Celebrated Because It Brings Good News
Christmas is the birthday of Jesus Christ who gave the gospel, which is the good news to humanity.
Luke 2:9-10 NKJV "And behold, an angel of the Lord stood before them, and the glory of the Lord shone around them, and they were greatly afraid"
"Then the angel said to them, "Do not be afraid, for behold, I bring you good tidings of great joy which will be to all people"
The delivery of the good news of the birth of Jesus Christ by the angel was interesting and dramatic.
Jesus is a very important person and his birth shook the earth, the bible says, "..the glory of the Lord shone around them"
The angle also announced that the news is "good tidings of great joy"
It was not small news.
Further description of the importance of the great news was given by the angel.
Luke 2:11 "For there is born to you this day in the city of David a Savior, who is Christ the Lord"
Christmas is celebrated because it is the birth of Jesus Christ and it is very important news that needs to be celebrated
When Christmas is celebrated, it is to commemorate the birth of Jesus Christ the savior of the world.
FaithGateway is an online community for readers to discover great content and engage with their favorite Christian authors. They bring together content in many different forms: daily blog posts, book excerpts, devotionals, free downloads, videos, giveaways, contests, webinars, and more.
2. Christmas Is Celebrated Because It Is The Birthday Of The Messiah
As we discussed above is good news for the birth of the Savoir of the world.
What does Savoir of the mean>
Christmas is celebrated because it is the birthday of the Savior (Messiah) He is the
"…Savior, who is Christ the Lord"
Matthew 1:21 "And she will bring forth a Son, and you shall call His name JESUS, for He will save His people from sin"
Here it is explicit; Jesus came to "save his people from sin"
What a wonderful reason to celebrate Christmas, it reminds us of the most important reason Jesus came into this world, to die for the sins of the world.
Matthew 1:23 "Behold, the virgin shall be with child and bear a Son, and they shall call His name Immanuel, "which is translated, "God with us"
Jesus Christ unites us with God through his death and resurrection.
However, there cannot be a resurrection if there is no death, and there is no death if there was no birth.
ChristianCafe.com is the place for Christians who are looking for a companion, date, or soul mate. They can search detailed photo profiles and communicate via email, IM, winks, chat and more.
Meet Singles Who Share Your Faith and Values. Start Your Free Trial at ChristianCafe.com.
3. Christmas Is Celebrated Because Of Deliverance From Sin Through Christ
Christmas is celebrated because it is the birthday of Jesus, the Savior who is our deliver re from sin.
Jesus announced his credentials thus:
Luke 4:18 The Spirit of the Lord is upon me because he hath anointed me to preach the gospel to the poor, he hath sent me to heal the brokenhearted, to preach deliverance to the captives, and recovering of the sight to the blind, to set at liberty them that are bruised."
You see that Jesus came to do a complete lot of things for man. We benefited a lot from the birth of Jesus Christ. He gave Himself for our sins.
Galatians 1:4 "who gave Himself for our sins, that He might deliver us from this present evil age, according to the will of our God and Father"
He did not only deliver from sin but also the power of Dankness and kept us protected in the kingdom of God.
Colosians1:13 "Who hath delivered us from the power of darkness and conveyed us into the kingdom of the Son of His love.
Celebrating Christmas is celebrating our life in the kingdom of God.
This is a personal assistant app that can guide you through your daily fasting schedule, keep you motivated, and offers some useful tips and information on successful fasting.

4. Christmas Is Celebrated Because It Teaches About Giving
Jesus is the best gift for the whole world and His birthday is worth celebrating.
Christmas is celebrated because it teaches the best lesson on giving,
The heart of giving is the heart of love. Giving is love and should not be on condition.
Just as God gave us His son whole were still in our sins and do not deserve it, He expects to reciprocate to fellow man.
Romans 5:8 "But God demonstrates His own love towards us, in that while we were still sinners, Christ died for us"
We use the Christmas celebration to express our appreciation to God for his great gift to humanity
2 Corinthians 9:15 "Thanks be to God for His indescribable gift"
It is time to thank god for his gift of life and express love through giving gifts to one another.
If you need the best Christmas gift, Choosing the right gift can be challenging, let alone navigating through stores, crowds, or even online shopping.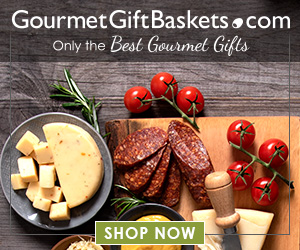 5. Christmas Is Celebrated Because It Teaches Love
Christmas is celebrated because it teaches us to express the God-kind of love for one another.
He gave us an example of the kind of love he expects of us and has given us the ability as his children.
1 John 3:1a "Behold what manner of love the Father has bestowed on us, that we should be called the children of God!
God did not only expect us to love another but also commands us to love one another.
John 13:34 "A new commandment I give to you, that you love one another; as I have loved you, that you also love one another"
If you do not love one another, you are NOT living the Christian life.
Because what defines your life as a Christian is the love you have for one another.
1 John 4:7 "Beloved, let us love one another, for love is of God, and everyone who loves is born of God and knows God"


Vondels creates unique Christmas decorations that add serious sparkle to customers' festive seasons. The high-quality glass ornaments combine traditional and contemporary designs which are trendy, chic, and cute.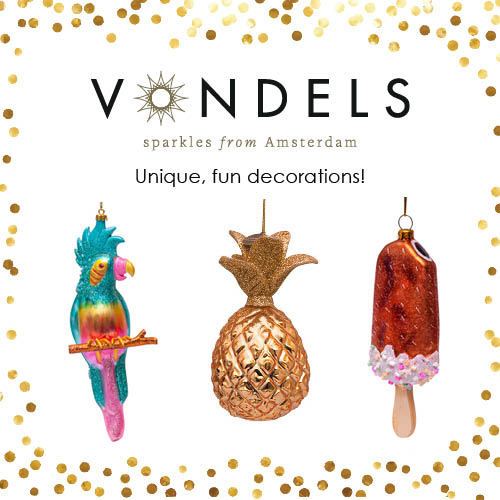 6. Christmas Is Celebrated Because It Brings Light Of God To The World
We celebrate Christmas because the Light of the world has come to us
Isaiah 9:2 "The people who walked in darkness have seen a great light, those who dwelt in the land of the shadow of death, upon them a light has shined"
John1:4 "In him was life, and the life was the light of men"
Jesus brought light to our world to give direction to the Father, we celebrate Christmas because it is his birthday and we have to celebrate his love and direction to the world.
Angara has been in the fine gemstone business for generations and has deep roots in gemstone cutting, polishing and design and they specialize in sapphires, rubies, emeralds, tanzanite, diamonds and other precious gemstones.
Visit them for the best Christmas Christmas gifts today.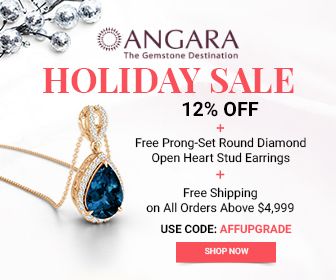 7. Christmas Is celebrated Because It Brings Solutions To Life Problems
In times of troubles, we looked up to God who is our solutions to all problems and challenges.
Jesus has arranged help for us in time of needs.
John 14:16 "And I will pray the Father, and He will give you another Helper, that He may abide with you forever"
We celebrate Christmas because, it is the avenue to celebrate Jesus Christ who show us so much love and ensured we are protected against all problems,
We are protected against life-threatening situations, because of what He has to be done.
Hallelujah!
Related Articles
5 Important Reasons You Should Celebrate Christmas
Conclusion
Here you have, just seven great reasons Christmas is celebrated, will you celebrate the next Christmas?
Tallachi Philemon writes for Classified Messages
Disclosure
This post contains affiliate links.
I may be compensated if you decide to use any of the links in this post to make purchase or sign up for a program.
You can feel free to explore the promotions offered here, as I only promote products and services of value.
Thank you and God bless