It is easy to have faith and trust in God when things are easy and well with us. However, should we lose faith and trust in God when we face hard times?
What is a difficult time?
A difficult time is a period when things are not going according to our expectations. It is situations when things go contrary to our plans in our body, homes, families, business, jobs, and every life venture.
Difficult and hard times in life are unpredictable and have a way of affecti8ng our faith and trust in God.
They are periods we face challenging situations that are mostly beyond our control.
There are vicissitudes along the way of every venture in life, especially on our way to success.
It is easier to trust God when things and times are good and hard to do it in hard times.
However, it is even better to have faith in God during hard times, than ever because that is when we need His intervention in life affairs.
God's unchanging character can give us a firm foundation when things feel unsteady and uncertain.
For example, life can be going along smoothly for you in a season.
You can have a good house to call your home, a job, a healthy family, lovely friends, and a good financial status. Then all of a sudden, you lost your job, house, or someone in your family.
What seems secure in your life becomes insecure and you feel that you are losing your balance.
Things like that will shake your faith in God. The difficulties you face in life can affect your faith in God.
The question then is: How do you trust in God in such difficult circumstances? How do you trust Him even when you do not understand what is happening to your life?
Trust is to believe that someone or something is reliable, truthful, and trustworthy and can respond to the specific demand expectations required.
God keeps his promises, the Bible says that He cannot lie. God loves us humans and has well in store for every one of us.
He only needed us to trust Him and have faith in Him because trusting in Him means believing what He says about Himself.
Believing his word is believing in Him and believing in his word is believing what he says about you.
God cannot fail because he is God and not a man!
Number 23:19 "God is not man, that he should lie, neither the son of man, that he should repent: hath he said, and shall he not do it? Or hath he spoken, and shall he not make it good?"
His ways perfect and dependable, you can trust and have faith in him.
To trust in God is believe that God is reliable, truthful, and able to deliver his promises as stated in his word.
2 Samuel 22:31 KJV "As for God. His way is perfect; the word of the LORD is tried: he is a buckler to all them that trust in him."
To trust in God is to have faith in what He says even when your feelings or circumstances would have you believe otherwise.
It goes beyond what we are expecting is an unpalatable or unsuitable situation. It goes beyond what we say but what we do in such difficult times.
Hard times bring out the real man in every one us. It determines our stick ability and resilience in the face of provocations and challenges.
It works as a personal assistant app that guides clients through their daily fasting schedule, keeps them motivated, and offers some useful tips and information on successful fasting
Trusting in God is holding on to God and His word even when things are working out. It is staying on when it seems that what you expect is not realistic now.
It is believing in possibilities in the face of seemly impossibilities.
Trusting in God in difficult times is ignoring your feelings and circumstances matter and is very much worth paying attention to. God cares about them both.
However, it is not denying that there challenges or problems during those hard times, rather is accepting that the situations are surmountable with the help of God.
Now that you know what it means to trust God, how exactly can you do that in your everyday life?
The Following Are Four Ways To Trust And Have Faith In God In Difficult times
1. You Have Faith And Trust In God By Accepting Jesus As Your Lord And Savior
The first thing you need to do to have complete trust in God and have faith in his ability to help in hard times is to be born again.
There is no trust in God like being born again.
To be born again you first believe in God and believe in the salvation work in Jesus Christ.
Romans 10:9 NKJV "That if you confess with your mouth the Lord Jesus and believe in your heart that God has raised Him from the dead, you will be saved.
When you are born again, you have put your faith in God completely and you trust his word to be true and reliable.
It means you have identified with Him and His word.
Just like if you trust someone, you will feel comfortable being honest with him or her about anything.
So is God, who is much more reliable than even your most trustworthy friend is.
In difficult times, God is with you, He is ready to show up and give the helping hand you need in hard times.
Life Extension is the world's authority in longevity, dietary supplements and vitamins. 
2. You Have Faith And Trust In God By Praying About Your Situation
The next most important thing you need to do is to note that God loves you.
Therefore, you can show your trust in Him by talking about all your feelings and circumstances with Him in the good and hard times through prayers.
Prayer is the communication with God through the uttering of words with the faith that God will hear, understand, and relate to the issues raised with the needed response.
In difficult times, you should not let your emotions rule your life.
Rather, bring your challenges (which God knows anyway) to God so that He can help you address them.
God cannot be frustrated or overwhelmed with your problems, struggles, doubts, or pain.
He cares about you, and you can trust him to ease all your challenges for you through prayers of faith in him.
Psalm 121:1-2 NKJV "I will lift up my eyes to the hills- From whence comes my help? My help comes from the LORD, Who made heaven and earth"
God is ready to help you in every circumstance. Jesus Christ made it easier in his promise of the Holy Spirit, who is the helper that will live in every Christian.
John 14:16 NKJV "And I will pray the Father, and He will give you another Helper, that He may abide with you forever"
Jesus Christ fulfilled his promise of praying to the Father to send the Helper after his death and resurrection.
He stated that the Holy Spirit will give us the power to live the life that we suppose to live and not only that but the boldness to preach his message all around the world.
Acts 1:8 NKJV "But you shall receive the power when the Holy Spirit has come upon you, and you shall be witnesses to Me in Jerusalem, and in all Judea and Samaria, and to the end of the earth"
The promise was fulfilled on the day of Pentecost with the falling of the Holy Spirit on the Apostles, and the Holy Spirit has been living in us and helping us in our prayers in good and bad times, in easy and difficult as well
Flowercard is a unique way to send freshly cut flowers arranged by hand inside a beautiful art card personalised with a unique message and the finest, freshest and most fragrant blooms are picked and arranged by expert florists inside each design to last for up to 2 weeks.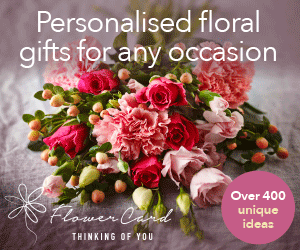 3. You Have Faith And Trust In God By Studying And Applying The Word Of God To Your Situation
The tangible substance of God in this life is the word of God in written form. It is the Bible, referred to as the scriptures.
The written scriptures are referred to as the "logos" – the word of God in written form that you need to study by reading to understand.
As you understand the word of God for yourself, you begin to apply the word of God (logos) to your situation.
This is the time for inspiration when God speaks to your spirit through his written word (logos).
If your spirit can pick and relate the word of God to your situation, then you will get the needed suggestions, steps to take, and solutions to the challenges you are facing.
At this stage, the word of God transforms from logos to "Rhema"- which is the action of the word of God, it is the active and accomplishing aspect of the word of God. It is what makes the word of God accomplish what you desired.
For example, if you are facing a health challenge, you can pray to God to heal you according to your faith or choose to apply the word of God in your prayer to exercise your faith and achieve a faster result.
You can relate to the following scriptures.
Isaiah 53:5 "But He was wounded for our transgressions, He was bruised for our iniquities. The chastisement for our peace was upon Him, And by His stripes, we are healed.
Here, the logos says, "by his stripes, we are healed". The Rhema then is when you believe that "you are healed" and begin to act like someone that is healed, even when it seems that the pains of the ill-health are there in your body.
You must learn to trust and believe the word of God above your feelings before the Rhema of God will work in your life.
Otherwise, you will only be living at the level of the logos of the word, which is good, but inadequate in building you faith and trust in God in time of difficulties.
If you want to see the tangible word of the Holy Spirit in your life, you must graduate from just reading and dwelling in the logos of the word to believing and living in the Rhema of the word of God.
FaithGateway is an online community for readers to discover great content and engage with their favorite Christian authors.
They bring together content in many different forms: daily blog posts, book excerpts, devotionals, free downloads, videos, giveaways, contests, webinars, and more.
4.  You Have Faith And Trust In God By Testifying About Goodness Of God Even In Hard Times
I learned something early in life that keeps less worry and going in difficult times. The worst thing that can happen to anyone in life is death,
Hence, as long as there is life, there is hope!
Moreover, death itself is a rest from the hustle and bustle of this world.
Therefore, in every other situation, I find myself in a better situation than death.
Hence, I have something to celebrate and be thankful to God about.
It is easy to celebrate God when things are going on well with you
Nevertheless, those good times can be over-shadowed by hard times, when things will not be going on as expected.
You should learn to give thanks and celebrate God in all circumstances, good or bad.
1 Thessalonians 5:18 "In everything give thanks, for this is the will of God in Christ Jesus for you"
God calls you to give thanks. He is always working in your life and the world.
In the moments when everything appears to be falling apart, it can be hard to see how the Good Father is at work, but know His mercy is consistent.
God is present and is making himself known in all situations in your life. You need only to look.
God is trustworthy even when you do not see your prayers answered or problems solved right away.
Life is unpredictable and difficult at times, and that difficulty may persist for longer than you had hoped. It may even bring you to the end of your strength. So, what do you do then?
Romans 8:28 "And we know that all things work together for good to those who love God, to those who are the called according to His purpose"
God is trustworthy, and he expects you to trust him with the whole of our life. He wants you to learn to trust Him as you get to know Him, love home just he loves you.
You can get to know God through personal time with Him and through His Word. Spend time exploring aspects of His trustworthiness in verses of Scripture.
In hard times, he expects us to remember His promises to you and believe Him that the difficult situation we are facing will turn out for your good
Tallachi Philemon, with Christ Embassy, writes for classified Life
ChristianCafe.com is the place for Christians who are looking for a companion, date, or soul mate. They can search detailed photo profiles and communicate via email, IM, winks, chat and more.
Thousands of fun Christian singles are online now at ChristianCafe.com. Sign up for a Free Trial!
Disclosure
This post contains affiliate links.
I may be compensated if you decide to use any of the links in this post to make purchase or sign up for a program.
You can feel free to explore the promotions offered here, as I only promote products and services of value.
Thank you and God bless